How To Write An Essay About My Goals In Life?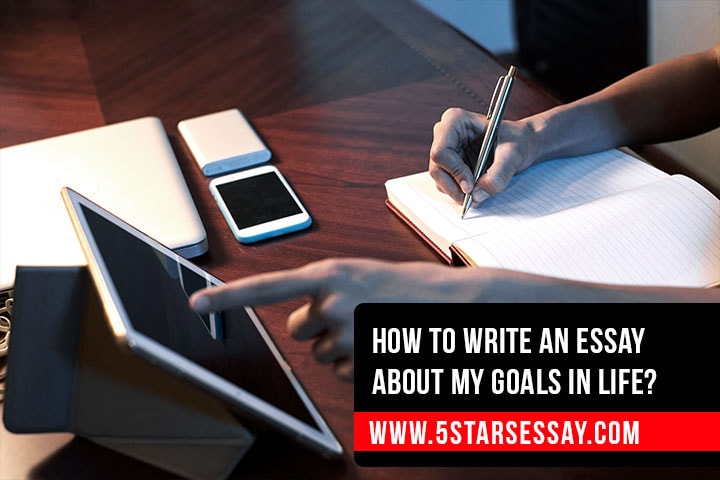 High school and college students often get assignments about writing an essay on life goals. A life goals essay is a depiction of what a student wants to be in the future and what personal life goals and professional goals he has.
Besides, you can always hire a custom writing service if you can't write your essay and get your work done on time.
You might be thinking 'but how do I write an essay about my goals?' Whether you want to pursue a career to become a teacher or doctor in the future, writing life goals essays can be quite challenging. The main purpose of such an essay is to let your readers know about your career goals and your plans to achieve them.
What is a Goal Essay?
A goal essay refers to a piece of writing that illustrates your short term and long term goals and how you plan to achieve them. This type of essay is a narration of the skills you plan on developing, career goals you are aspiring to attain, and life experiences you wish to have in the future.
How To Start A Life Goal Essay?
Before starting writing your life goals essay, ask yourself the following questions:
What are my short term and long term goals?
Where do I see myself 10 years from now?
What experiences have led me to these goals?
What education do I need to reach your goals?
What impact do I want to leave on the world?
After that, write short answers to the above questions. In this way, you can easily build a logical flow throughout your paper.
After brainstorming the above question look for common themes and choose the most interesting stories. You can develop your main idea around these stories. Once you have decided on the main idea, create an outline, and write down all ideas in a proper format. In this way, you will get an idea of your essay structure.
Below is the format for writing a perfect essay on life goals:
Introduction
The first paragraph of your life goals essay should include a hook sentence to make the readers interested.
End this paragraph with a thesis statement where you specify your plan to achieve your goals.
Body Paragraphs
Each body paragraph in a life goals essay is a careful narration of the skills developed, events, and experiences a person holds. All things should connect to each other so that the future plans will be made clear.
Discuss your short and long term career goals and what are your plans to achieve them. Try to discuss how your short term goals can help you in achieving long term goals.
Conclusion
This is the last paragraph of your life goals essay where you provide a summary of the ideas discussed in the above paragraphs.
You can either write the essay yourself or hire a college essay writer online for it.
A good approach is to end your paragraph by restating your thesis statement. This often involves stating how attaining your life goal will greatly benefit society.
Life Goal Essay Writing Tips
There is no hard and fast rule for writing a life goals essay as each case is unique in its own way. Nevertheless, here are some expert writing tips that can help you feel confident while putting down your ideas on paper.
Try to stick to your own writing style throughout your paper.
Brainstorm several ideas and choose one that perfectly depicts what you want to achieve, why, and how.
A clear and logical structure should be followed to help readers understand the whole essay easily. Make sure the structure is engaging and related to the thesis statement.
Need Help Writing Your Life Goal Essay?
At 5StarEssays.com we specialize in a wide variety of essays including life goal essays. Simply order your work with our ' write my essay' help today and tell us a bit about your story. We will craft an essay that will leave your instructor impressed!