Learn How to Create an Informative Essay Outline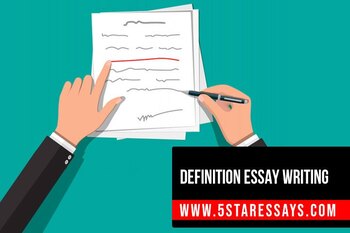 An informative essay is written to educate readers on a particular topic. This type of essay can be written for several purposes, such as defining a term or comparing and contrasting something. This type of essay doesn't require your opinion on the topic.
The purpose of writing an informative essay is to educate others on a certain topic. You should not express your opinion and do not try to persuade others to take a certain action.
If you are writing an informative essay for the first time, better create an outline first. The informative essay outline will help you structure your essay in the best way possible.
In this blog, you will learn about the basic rules for creating an informative essay outline. These guidelines and a sample outline are designed to help students get started with their projects successfully.
What is an Informative Essay Outline?
An informative essay outline is like a checklist or action plan that you need to complete. The outline helps the writer not to lose focus while working on the essay. Creating an outline is not necessary, but expert writers recommend it. An outline is the only way not to get lost in the middle of the writing process.
The purpose of an outline for an informative essay is to highlight ideas that you want to include in your essay.
Writing an outline is important because of the basic structure that it provides. In addition, the outline should contain some specific details regarding the layout of the essay. Creating an outline prior to the essay writing process is the key to writing a successful essay.
How to Write an Informative Essay Outline?
The layout of an informative essay is similar to other types of academic essays. These include argumentative essays, persuasive essays, narrative essays, etc.
The outline for an informative essay should include an introduction, body paragraphs, and a conclusion. Understanding what to include in each part of the informative essay is very important for a successful informative essay.
Informative Essay Introduction
Any idea how to start an informative essay?
Remember this is the section where you need to introduce your topic and provide a thesis statement. In a few lines, introduce the topic you are writing your essay on and provide some background information.
The introduction should end with a strong thesis statement. This statement should tell the audience what direction your essay is going to take. Therefore, make sure the thesis statement is brief, clear, and concise.
Tips for Writing an Effective Introduction:
Make sure to narrow down the scope of your essay.
There must be a connection between your introduction and thesis statement.
Hook your readers at the start of your introductory paragraph.
Informative Essay Body Paragraphs
The main body of an informative essay is usually composed of three paragraphs. There are two things that you should consider while composing the body paragraphs of an informative essay. One is the target point, and the second is supporting facts.
Each body paragraph of an informative essay should begin with an idea (topic sentence). This is one sentence statement on which the whole paragraph will be based on. This statement must be in cohesion with the thesis statement written in the introductory paragraph.
After that, provide supporting evidence from the most credible sources. The evidence you provide must relate to your main target point. Don't forget to quote sources and properly cite information to avoid plagiarism.
At the end of each body paragraph, summarize your points and explain their relevance to the thesis statement. Effective body paragraphs for an informative essay depend on the following points.
Making a claim
Evidence in support of the claim
Provide an explanation in the last
The informative essay can have more than three body paragraphs depending upon the chosen topic.
Tips for Effective Body Paragraphs:
Do not provide your opinion or point of view on the topic. Completely rely on facts and research.
Discuss the strongest point in the first body paragraph.
Don't forget to use transition words for a smooth flow of information in your body paragraphs.
Informative Essay Conclusion
This is the last part where you need to wrap up your information. Begin the conclusion by restating the thesis statement. After that, write about your major arguments and their purpose. The goal of the conclusion is to provide the reason for your informative essay and its importance in the real world.
The conclusion should describe the purpose of your informative essay and what it means for your readers. You should summarize your key arguments and provide a strong closing statement to summarize all your key points.
Tips for a Strong Conclusion:
Highlight the key points of your argument.
Do not introduce any new ideas in the conclusion.
Restate the thesis in other similar words and terms.
Informative Essay Outline Template Free
Most of the essay outline contain the same elements. But each essay outline has particular points that you need to focus on. It is important to be well-aware of the distinctive features to come up with a good informative paper.
To make it easy for you, we have provided some informative essay outline templates below. Refer to these templates if you don't know how to write an informative essay outline.
Informative Essay Outline Example
Wondering where you can get free informative essay outline examples? Having a well-written example in hand will help you in coming up with successful work. You can easily find many informative essay examples online for your help.
You can also look at the following informative essay outline examples for your better understanding.
Sample Informative Essay Outline
Hopefully, the above guidelines and examples help you in writing a great informative essay. However, informative writing is sometimes not easy, especially when you are working on an unfamiliar topic.
In this situation, it is better to get help from professional writers. At 5StarEssays.com, we provide the best 'write my essay' help to students struggling with their academic papers.
Our essay writers can help you create high-quality essays and research papers in no time. To get the best custom essay writing help, all you need is to contact us and hire our essay writer.
Whether you need help with your informative essay topic or with the complete writing process, we can help.
Place your order now and get the best essay writing help from professionals.