How to Find a Good College Essay Writing Service?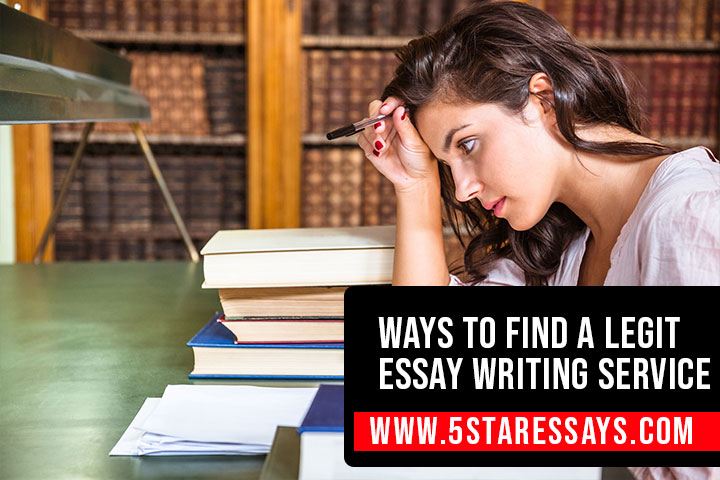 To find a good essay writing service, there are certain factors that you need to keep in mind. These include making sure they have qualified writers, provide 100% unique papers at affordable prices, and more.
Searching for a trustworthy essay writing service can take time. The more you look, the harder it is to find one with qualified writers and customer care that will help if you're not satisfied.
Many students think that getting help is not right, which is not the case. It is not illegal to hire someone to write your essay for you. However, it be must an expert writer rather than an amateur.
Keep reading if you are searching for a good college essay writing service online.
How Do I Find the Best Essay Writing Service?
Below are the 10 factors to consider in order to find a good college essay writing service:
1. Do Not Look for a Cheap Writing Help

Settling for a cheap paper writing service is not a bargain that you want to do. Usually, cheap writing services are equally cheap in quality. Websites offering 'free essays' are illegal sites that give plagiarized work to their students and risk their grades.

Always make sure the site you are choosing provides writing services at the most reasonable rates.

2. Make Sure They Can Write in any Format and Style

Students get a number of different kinds of essays in college and many of them need help with their college application and admission essays also. When choosing a company, make sure that they know how to do different kinds of academic writing and academic papers like essays, term papers, lab reports, and research papers.

A professional essay writing service has professional writers that know how to write different kinds of essays and provide quality help.

3. See If They Could Match Your Writing Style

Do you know that your teacher could spot a difference in your writing style? Since they have been checking your work for so long, they know your writing style and could spot any difference. When choosing a writer, make sure that his writing style matches yours.

How to do it? Look at the writer's writing samples and give him the names of the books and other material that you have used in the class. It is important before you hire a college essay writer online because you do not want to end up with fraud.

Additionally, share your previous essays to help him write an essay as per your style of writing.

4. Make Sure that They have Constant Communication

Communication is important for everything and this is why you should make sure that the company you choose to work with has open and easy communication. Make sure that you have direct access to the writer through chat and instant messaging and see how quickly he responds to your queries.

5. Check Their Customer Support

Is their customer support present 24/7? If not then this is a red flag. Professional essay writing services have active and round-the-clock customer support because they realize that the students could need help at any time. It is safe to buy essays from such a writing service as it is reliable and legal to work with.

6. Read Their Revision Policy

Professional writing services have a clear revision policy. Usually, they offer free revision within a limited timeframe. But they stay in contact with you and update you about the progress. If a company is not responding to your revision request then it is illegal and a scam.

7. Ensure that You Know about Their Guarantees

Every good and professional college paper writing service offers a number of guarantees that include their revisions, refund, and privacy policies. Reliable writing services do not share your personal information with any third party and take their privacy policy very seriously. Read them carefully and see what they are offering.

8. Check the Writers' Speciality

How to know if a specialized writer is writing your essay? Knowing that a professional writer is working on your paper or essay is a true sense of relief. To know about your assigned writer's specialty, check the sample papers given on the website.

If they are written properly then rest assured that your writer is also a professional.

9. Ask for a Plagiarism Report

Plagiarism is a serious offense and if caught, you could land in big trouble. When ordering essays online, always ask the writing service to give you the plagiarism report along with the paper. Having a plagiarism report means that your essay is clean from any copied and it is 100% original and customized.

10. See If They Offer a Refund

Other than affordable pricing, professional companies offer full refunds in case you do not like the work you got. It applies to high school, college essays, and college admissions essays also. 5StarEssays.com redirects your money into your account that you have registered with them and you can use the same money to order another essay or paper.
Which Essay Writing Services Are Legit?
Below you can find some most legit, reliable, and best paper writing services that you can use.
5StarEssays.com
MyPerfectWords.com
CollegeEssay.org
FreeEssayWriter.net
WriteMyEssay.help
MyPerfectPaper.net
The best professional essay writers are just one click away. They'll help you with any assignments that you have and provide quality academic papers at affordable rates, as well.
If interested in having your work done by a pro writer and a ' write my essay' service who can ensure top grades on all of your projects, then order now to get started today on the path towards success!