I Can't Write My Essay, What Should I Do?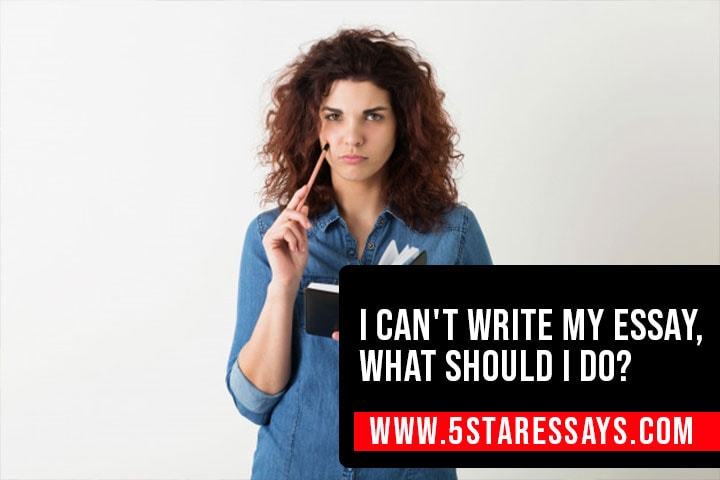 For some students, writing comes easy, but for most of them, it is a daunting, complicated, and tedious task. Students who fall into the latter category often have so much trouble writing essays and other types of papers.
That being said, essay writing, no matter how lackluster or confusing it may seem, is something that every student has to do, even if it takes a lot of determination and focus. The best thing you could do to tackle essay writing is to show up and start writing your essay.
Although it seems counterintuitive, the best way to get through your essay is to just start writing whatever you know about the topic. Focus on writing your essay instead of focusing on you can't write your essay.
If you are having trouble getting an essay done, here are some helpful tips on how to get through the process of writing essays. This is how paper writing services work on your assignments and you can do it too.
Write A Rough Draft

The best way to get through the essay writing process is to show up and start writing a rough draft. Although it seems absurd, it is one great way to get through your essay. When you don't feel like doing something, you just need to focus on why you need to do it.

The key to following through on your essay is to ignore the fact that it is a difficult or tedious task and think about how you can make it fun. You need to focus on the fact that you need to get it done in a given period of time, no matter how long it may take.

Sit down, take a deep breath, and relax.

Now start writing whatever comes in your mind. You'll be surprised how much you can accomplish when you write in a momentum. Do not focus on perfection yet, as it is just a rough draft; just focus on writing in a flow.

Create a Smart Outline

You might be thinking that you have already written a rough draft, then why should you create an outline now?

It's true that you always create the essay outline first and then start writing a draft, but you can do it after writing your rough draft. In fact, it is a good idea to create an outline after writing a rough draft. It will help you organize your information, including missing data, and exclude irrelevant information.

As you have written the rough draft without paying much attention to the content or organization of the content, you can now do it. Take your time and outline your entire essay and fill the skeleton in with the relevant information. Here you need to come up with a solid thesis statement for your essay as well. Getting an outline done is akin to finishing half of the project.

Using an online paper writing service helps you in doing everything easily and effectively.

Tone Down Perfection

Now that you have a well-crafted outline and your rough draft in your hand, it's time to tone down the perfection. Most of the students torture themselves to getting that perfect essay in the first attempt, but it isn't an ideal goal to pursue. Essay writing is a process, and it isn't surprising to change your mind and add or remove things from the rough draft.

Be flexible and quite down the inner perfection. The voice will come in use after the first draft is complete. According to the experts, it is a good idea to write the introduction last, just after the conclusion. In the beginning, write the body section and be cautious about the grammatical mistakes, faulty arguments, and inconsistency as you go along.

Keep in mind the word count as you can't exceed the word limit. You have to provide enough information in the specified word limit. Perhaps, it is a very systematic way of keeping accountability on your writing and improving the quality of your essay. Aim for a low-grade essay at first and then improve on it.

The tips given above are great, but there are sometimes when you don't have energy or willpower to get through your essay. In that way you can always seek help for your ' write my essay' request from professional writers. After all, if you can't seem to write your essay, you can get essay help or buy essays written specifically for you.